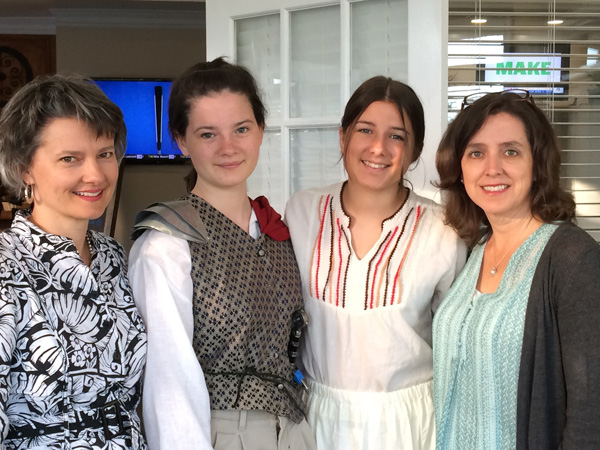 Sophia's Schoolhouse is proud to present Devin Snyder and Mercy Koehler's gold-medal-winning project, "Mary Musgrove: Exploration, Encounter, and Exchange in the Life of an Indian Princess." The first-place prize was awarded at the 2016 National History Day competition held recently at the University of Maryland, with the theme "Exploration, Encounter, Exchange in History."
National History Day is a program of Georgia Humanities and LaGrange College in partnership with Mercer University. 
Devin and Mercy's research into the life of Mary Musgrove took them to the Georgia Archives in Morrow and brought Devin to Savannah, where she spent two days at the Georgia Historical Society Research Center immersed in the many primary sources in the collection, including the Demeré Family Bible (MS 1702), dating to 1733, that belonged to Mary Musgrove.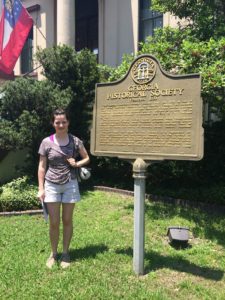 "These were Mary's things.  They're real," exclaimed Devin to her mother the first day of her research at GHS.
Learn more about Mary Musgrove and National History Day in Georgia with the links below: