Teaching World War I: A Resource Guide
Looking for new resources to freshen up your WWI curriculum, but overwhelmed with the amount of material online? Interested in engaging your students using primary sources and local history? GHS Programs Intern Haley McKenzie is here to help with her favorite online resources from the Georgia Historical Society and other trustworthy content creators like the Library of Congress and National World War I Museum.
---
From the Georgia Historical Society
A great place to start looking for resources related to any topic in Georgia history is the GHS Educator Web Guide. You can download a PDF of the guide under Teacher Guides on the  For Educators page of the GHS website.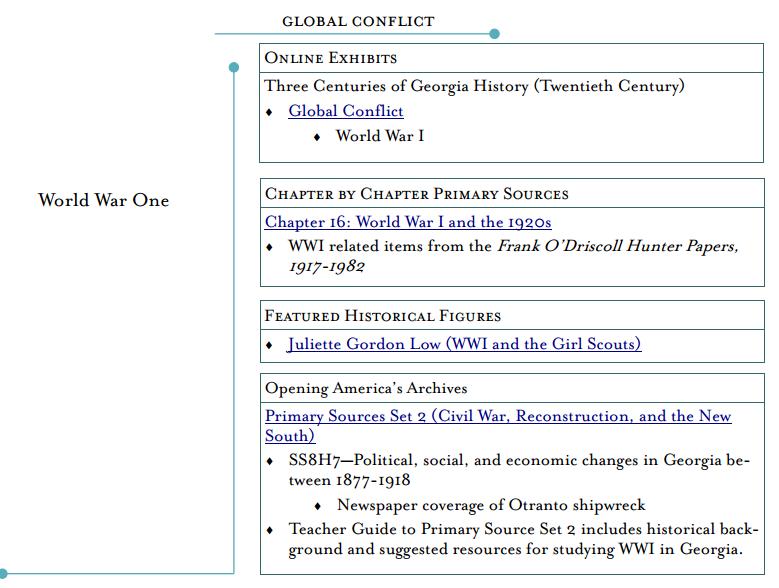 This thematic guide provides links to the many different resources related to teaching World War I. These include historical markers such as Walter Bernard Hill Hall and featured historical figures such as Juliette Gordon Low.
I suggest  taking a look at the Global Conflict- World War I online exhibit and the World War I and the 1920s primary source guide – you will find primary sources and suggestions for classroom activities.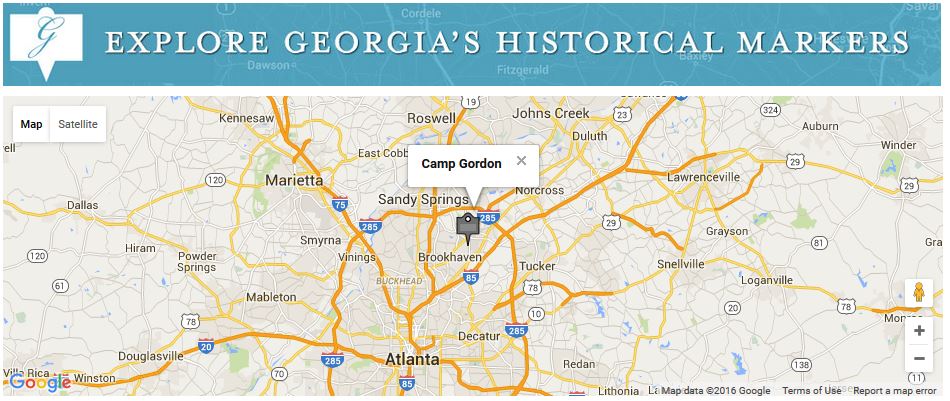 The Educator Web Guide is a great place to start, but there is so much more to explore if you have a little extra time. For example, the historical marker database contains many other markers that discuss the impact of WWI on Georgia, such as Camp Gordon, which was constructed during America's rush to mobilize for World War I as the largest of 16 temporary training camps in the southern states.

Another great resource is the  Today in Georgia History website. Today in Georgia History is a joint production of GHS and GPB. In addition to short videos, you will find PDFs with additional resources, vocabulary, and daily activities.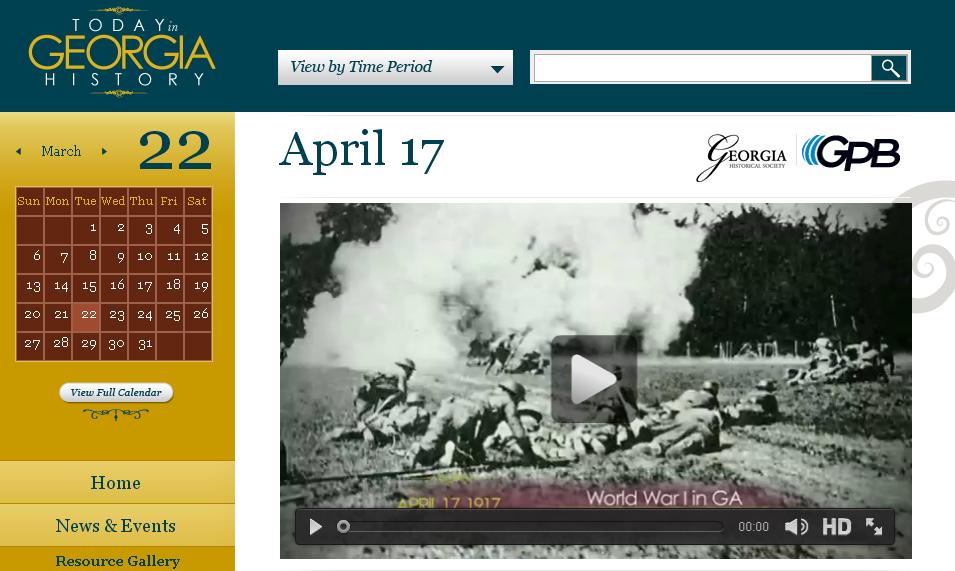 My favorite TIGH video is from April 17 and is called World War I in Georgia. This video is interesting because it gives specific information about the impacts of WWI on military forces in Georgia. It also directly ties into other resources on the GHS website.
---
From the Library of Congress
The Library of Congress site offers a Guide to World War I Materials (Virtual Programs & Services, Library of Congress) which compiles links to their resources regarding World War I. This guide includes primary sources such as images, sound recordings, and maps that are available for free on the LOC website.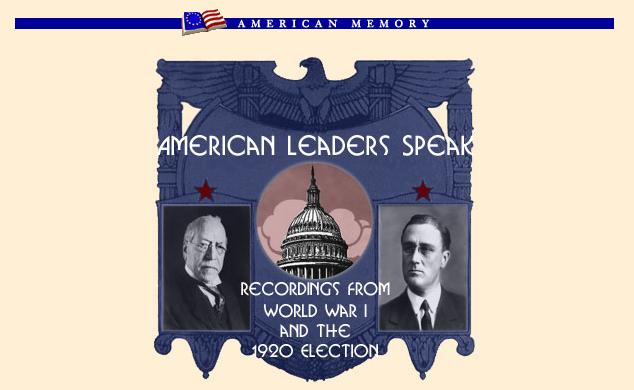 I really enjoy the primary sources available on American Leaders Speak: Recordings from World War I and the 1920 Election. This collection contains recordings and typed transcripts of famous speeches. One example that I found interesting was Rabbi Stephen S. Wise's 1918 speech"What are we fighting for?", which gives patriotic reasons for fighting.
---
From the National World War I Museum
The National World War I Museum website offers a look at their current and online exhibits. Although their Main Gallery can't be fully accessed online, the current and online exhibits allow you to explore the exhibits using videos, images, and objects, letting students get the experience of the museum without leaving the classroom.
My favorite current exhibit is Sand to Snow: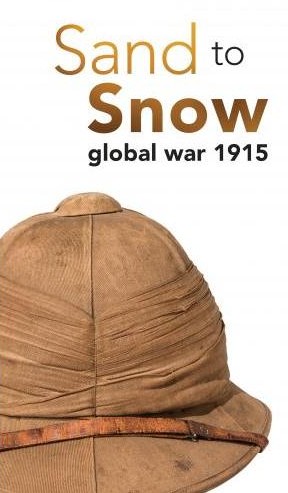 Global War 1915. This exhibit shows artifacts from over 20 countries, including a souvenir paperweight from the RMS Lusitania.
These great resources will help your students find new interest in a subject that may be hard to understand solely from reading their textbook.
Featured Image Credit: A corner of Pennsylvania Ave., 112th-111th U.S. Inf., N.G. Bns. and Signal Cor., Camp Hancock, Augusta, Ga., Feb. 1918. Library of Congress Prints & Photographs Division.